PRODUCTS - (

SIDE PLATE

)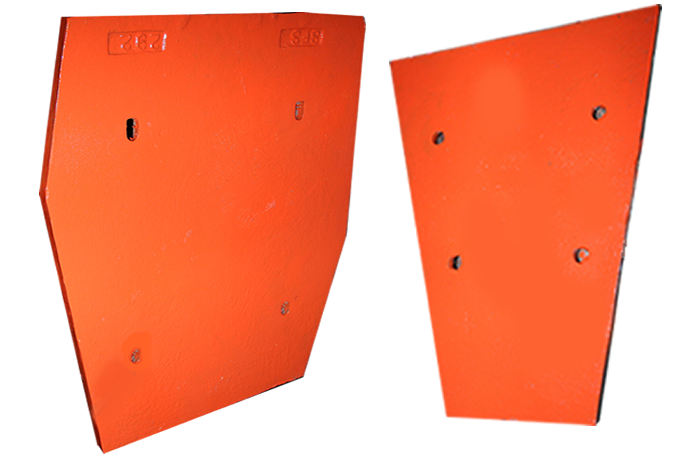 Our side plates are made of high manganese steel, fully austentic, hardened with an exceptionally high level of wear resistance when subjected to work-hardening by shock or high impact load in service.

This work-hardening capability renews itself through out in-service life.

Applications :
(a)
Quarries and Constructions (Jaw crusher & Cone crusher).
Features & Benefits :
(a)
Less crusher down time, fewer side plate replacements.
(b)
Available for most popular jaw crusher models.
(c)
Custom designed to meet specific customer needs to wear conditions.
Our Production Includes :
Model :
30x20, 36x24, 42x30, 44x32, 46x36, 48x38, 48x42, 52x48.